So, do you want to start a blog, or have you started a blog recently? Then there will be a need for blogging apps to manage your blogs, emails, and social media. With time, blogging is growing speedily. And there are so many bloggers who have faith in mobile phones rather than using a computer. Right now, the number of smartphone users is around 6.8 billion. And in 2027, the number will reach 7.6 billion. In this article, you will find the best blogging apps that can be useful in your blog journey.
Best Blogging Apps
So, here are some best apps for blogging.
1. WordPress
When it comes to blogging, WordPress is the best platform. You can use images and videos, publish blogs and even reply to comments. The platform also allows you to measure the website stats.
Read More: Top 10 Best Free WordPress Themes for Blogs
2. Blogger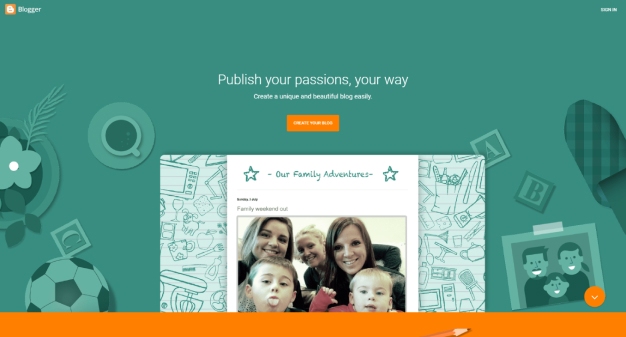 Google gives you a free blogging experience through the application named Blogger. If you are a new blogger or planning to start a blog, then this application is one of the best for sure. There are a couple of features in this application.
3. Gmail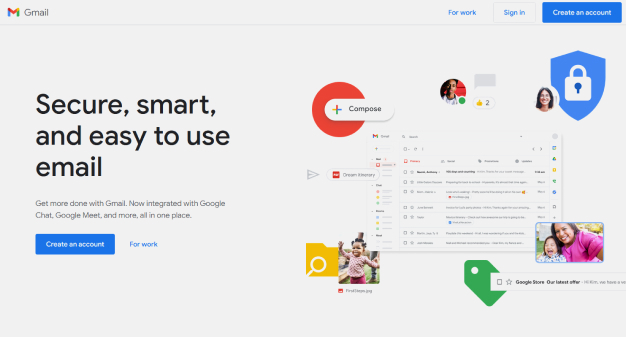 When you are using different blogging platforms or a single platform for blogging, then you will need an email address for sure. And Gmail is the best email provider. There are more than 1.5 billion users up to 2018.
4. Google Analytics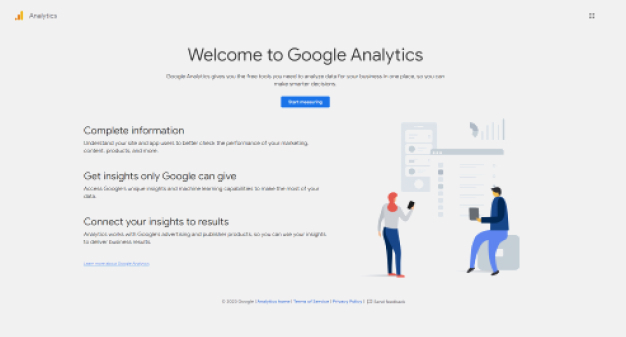 If you are using a paid analytical tool, then fine. But for beginners, Google Analytics is the best analytics tool to track and report traffic and other things like users, performing pages, sessions, bounce rate, and so many other things.
5. Evernote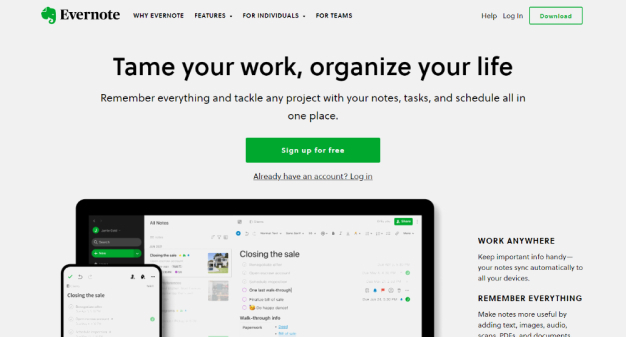 Writing blogs or writing anything needs something that can help you to take notes. In those cases, Evernote is the best note-taking platform that you should definitely use. You can take notes that consist of web pages, photographs, drawings, texts, and many more.
6. Quora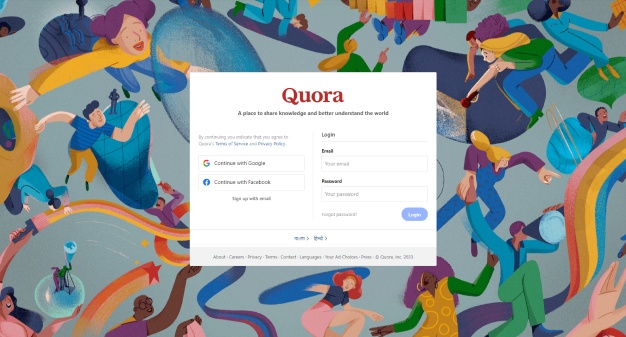 There are many famous bloggers who started their journey with Quora. Quora is a platform that allows you to answer questions that most people tend to know about. And with time, you can create engaging answers, interact with people, and can create a follower base. You can start with Quora, and when you will write blogs, there will be an existing follower base already that you will have.
7. YouTube Studio App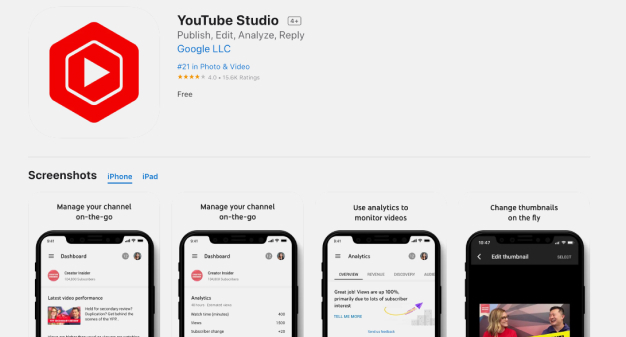 The aim of the application is to give a better experience to YouTubers. They can manage channels with the help of this Studio App. So, if you are running a blog and a YouTube channel simultaneously, then this application is a must to use.
8. HubSpot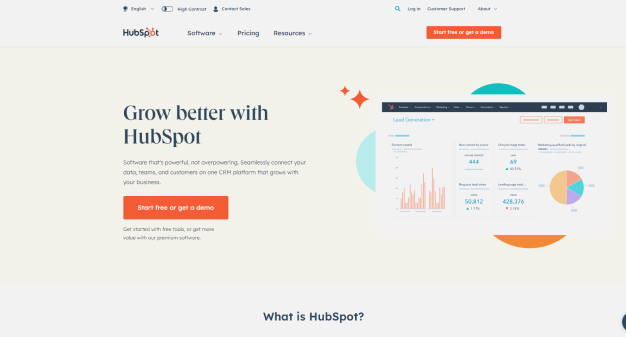 When it comes to one of the best blogging apps, then HubSpot is great. It is an all-in-one CRM tool that helps bloggers to connect with their followers and collect database marketing tools and sales and services. You can also set reminders, create tasks and communicate directly.
9. Any.do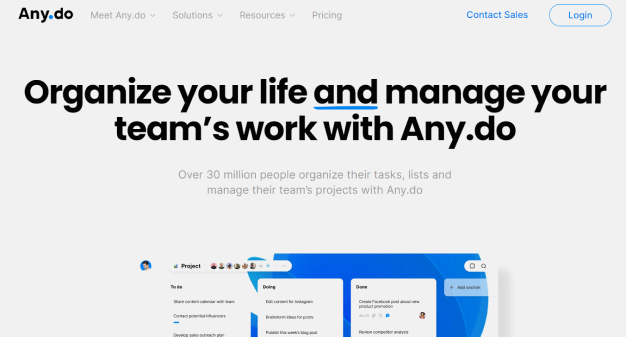 Only writing and publishing are not the two tasks for a blogger. There are many things that a blogger needs to maintain different things. This application allows its users to set a to-do list, plan for work, set reminders, create calendars, and so many different things. You can also attach files, notes, and new plans as well.
10. Canva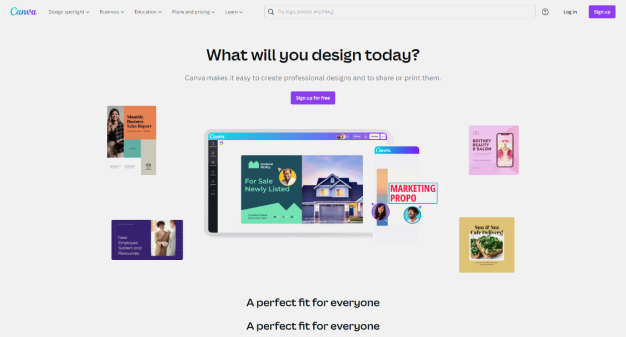 There can be so many different designing tools in the market. But for beginners Canva is the best design application. For beginners, Canva is a great way to produce logos, images, and so many other things that a blogger needs. And the best thing is that you will get designs for free. (Though there are limited, for initial days, those are enough.
Here are some bonus best blogging apps.
Buffer
Upwork
WhatsApp
Pocket
Telegram
Facebook Pages Manager
Google Docs
IFTTT
LastPass Password Manager
Read More: How to set up a WordPress Blog and Earn through Content Marketing
Frequently Asked Questions! (FAQs):
Here are some interesting questions and answers that most people tend to ask.
Q1. What App Do Bloggers Use?
Ans: If you ask me which is the best platform that can increase your business growth, then Instagram is the best platform. Instagram is one of the best platforms that most influencers and bloggers use to increase their network. If we talk about serious people who want to post photos, update their life status and promote products, then Instagram is the best. So, if you are a blogger and want to increase your network, then you should definitely use Instagram.
Q2. Which App Is Free For Blogging?
Ans: When it comes to the free app for blogging, then there is no doubt that WordPress.org is the best application. First of all, this is open-source software, which means that you can build blogs for free. There are also other abundant features that offer you different themes and plugins through which you can build your blog, and it will be easy for you to write and publish those blogs compared to other applications. There is also other free blogging software, but WordPress.org is the best.
Q3. Which Blogging Site Is Best For Beginners?
Ans: There are so many different blogging platforms that you can use earlier. But these days, every day, there are so many new bloggers coming into the ocean of blogging. And for beginners, investing a lot of money is not an option, so here are some best blogging platforms that will give you a smooth blogging experience. We have tested many blogging software before making a list.

• WordPress.org
• HubSpot CMS
• Web.com
• HostGator
• Squarespace
• WordPress.com
• Weebly
• Blogger
Final Words
If you start finding blogs, then you will find almost a billion blogs in your journey. So, you can imagine how many people are using the apps on a daily basis. And penetrating the market will not be an easy task for anyone. You can use these apps on your iPhone also, so you can say these are some best blogging apps for iPhone.
But, if you can use the above-mentioned apps smoothly, then you can manage your blogs, emails, and social media profiles. It is not necessary that you can only manage one website or one social media platform. You can do everything simultaneously.
I hope this article will be helpful for you in your blogging journey. If you have any more queries, then feel free to ask in the comment section below.
Thank You.
Read Also: