What is the first step in the search engine optimization process for your website? Which are the first steps you should consider when constructing an online business strategy? These are questions that many people ask themselves, with some finding answers to it while others have been unsuccessful in finding what this process is.
Due to the overwhelming need to know what exactly this step is, we are in the discussion below going to take a look at some of the things you need to know about the first step in the search engine optimization process.
We shall also be looking at other things that we feel of great essence in this area that you also need to know. The first thing you need to know is that search engine optimization is a long-term process.
The effects of this process are never immediate. However, the first steps you take just after launching your site can have such a significant bearing on your site's ability to position itself on google. 
Even though we have so many articles that you can read about improving your website, we still do not have so much information out there regarding the search optimisation process. This is what we intend to look at and find out in this discussion. 
What Is the First Step in The Optimisation of Your Search Engine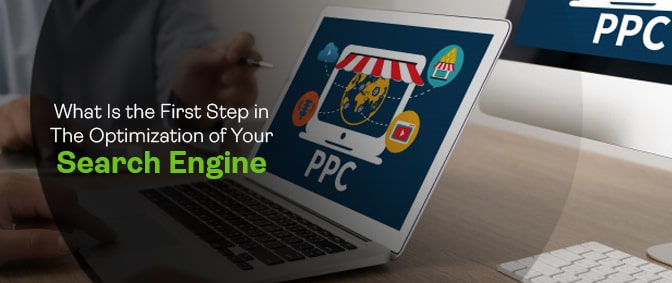 There are so many factors that you can use in optimizing your website. In the text below, we have tried to compile some of these factors for you hoping that they will help you in one way or the other and try to answer the question of the three key considerations when evaluating keywords for search engine optimization?
Reading these factors will help you know exactly what you need to do as the first step in the search engine optimisation process.
1. Keyword Research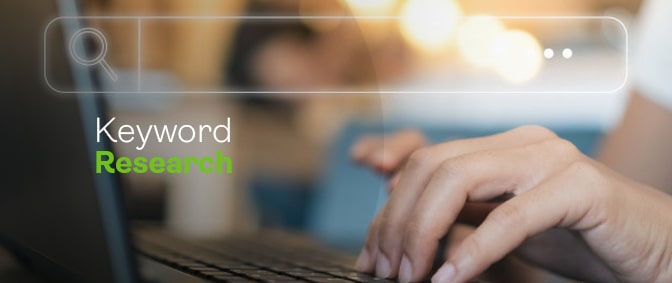 This is the first step that goes into optimizing your website. For a person looking to optimize his website, this is the first process as a foundation. Any search optimization anywhere begins with the hunt for the keywords. 
To move swiftly in this area, you need to first start by understanding the search's current environment and your keywords.
This is not just important at the begging of any marketing strategy, but in some cases, also appropriate to reevaluate. 
The best place to start from is your industry and your location with the use of google keyword planner. This tool will show you a wide range of keywords, how often these keywords are searched, and the kind of competition between these keywords. 
2. Produce the Best Quality Content with Keywords in Mind 
Content forms the cornerstone of the full-tape marketing approach. Frequent posting on your site will help so much in your site appearing on many or more searches.
It is always important to use keywords when approaching content; it is the value of this content that reaches those who seek it. 
3. Make Use of Landing Pages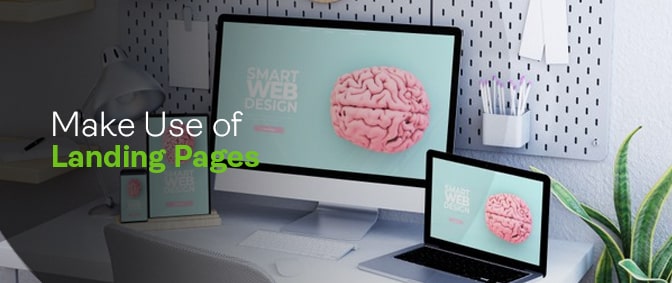 For you to find your keywords, you need each one of your landing pages. If by any chance you are designing the landing page for a new product or advertisement, always try to work out the keyword in the title as well as the body page, which forms the most important part of your particular product. 
You can choose to review several landing pages with each of these pages based on a single keyword. It would help if you did this so many times and frequently and so many times as well.
Even though it will slow your site down a bit, it will help you take note of those low-performance landing pages, hence removing them. 
4. Speed Up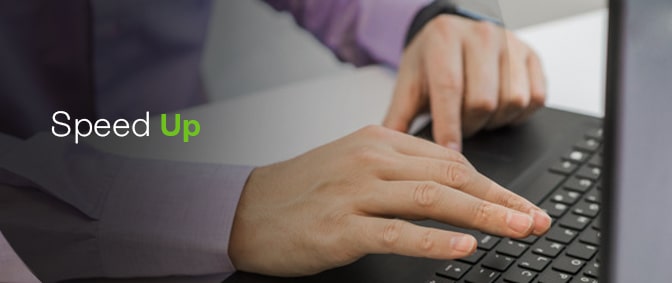 You need to understand that Google has started punishing those slow operation sites. In fact, what is the term used to describe how search engines categorize each piece of content?
This is also another one of the things you need to know. Therefore, you need to try much to see that your page is up to date to ensure that Google does not punish you.
Fortunately for you, we have a method that you can use to do this. The google speed insights will, first of all, warn you that your page is slowing down, then will move on to offer you tips on how you can improve it in terms of speed. 
For you to stay on the right side of things, you need to be doing this periodically while at the same time obeying the guidelines that apply to this process as well.
One way that you can use in doing this is by slowing down your acts even as you take on your web. Just in case you do not know, you do not need to be penalized for slow speed. 
5. Work on Increasing Your Organic Traffic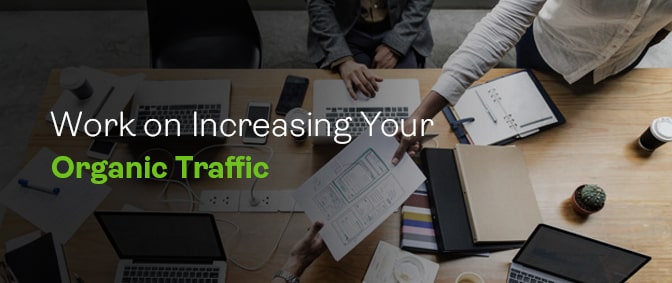 The average business we have out there spends about 1% of its annual revenue from just advertising. If, let's say your company receives an annual $ 1 million, you might be forced to spend about $ 10,000 on ads alone. 
This might seem to you like a tiny percentage. Well, that might seem like so until you realize that it does add up. Many of the companies we have out there with the example of retail spend so much money on advertising. 
However, much as this is the case, it is much safer to draw organic traffic through SEO. Paying for content development is mandatory for you as well as promotion. However, this is not as expensive as charging per button. 
6. Make Sure to Capitalize on The Existing Traffic 
Whenever people visit your web, it is not right for them to check for it and leave. You need to develop a lasting impression that will compel these people to come back long after the first visit.
Learning how to design a platform for sales requires you to have the very best understanding of the kind of experience your clients have on your site.
Better still, you need to ask yourself this question which one of the following is a benefit of search engine marketing and consider this one to be one of them.
You need to determine how your website is browsed by visitors even as they scroll through the page. You also need to check how often they click their call for action as all these things go into making sure that you capitalize on your existing traffic.
 7. Make Sure You Have A Website That Is Useful to The Target Audience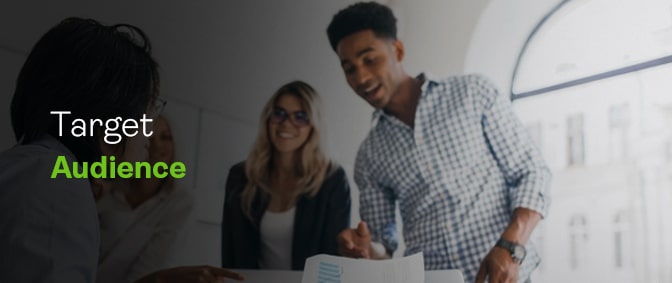 We have those moments where marketing experts claim that they sometimes disagree with google. One example of such a case is when you find that after an algorithm update, the search engine fails to rank its best content or, in some cases, finds a massive drop in traffic. 
Google uses more than 200 rating signals to pick the content items that will appear on your search engine results page first. This algorithm pays keen attention to the signs that researchers will obtain the knowledge they are searching for from a particular web page. 
If you choose to concentrate on SEO, then this is where the primary and latent semantic keywords associated with search purpose are chosen.
Make sure that you are writing content that people like to read and make sure that the meta-information you provide helps google understand your provided copy even much better. 
5. Always Ensure to Force Your Website to Work Much Harder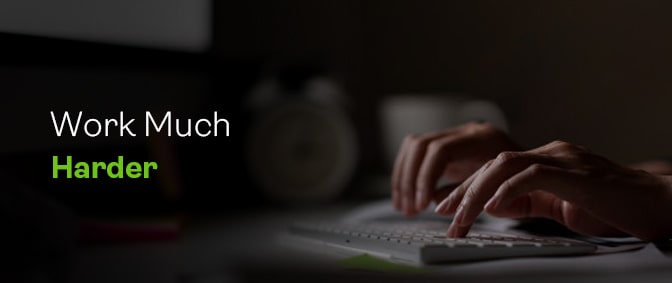 Anyone out there can come up with a beautiful website. However, not so many people can create a website that people can rely on to produce sales. After all, you need to know that the overall conversion rate is always less than 2.5 % in all the industries we have around. 
It is always the intention of everyone to sell to customers at prices that are so high. However, for you to do or make all this possible, you need to start by researching the audience's care and then move ahead to offer them exactly what they expect from you. 
6. Start Looking for Text in Images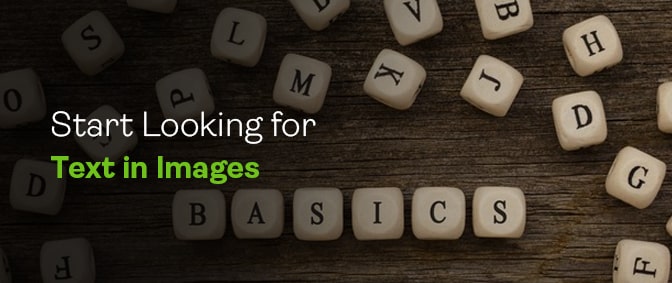 We have various content on pages that cannot be read by search engines with the inclusion of the text that comes in images.
When search engines collect information from the text, they may be able to read to come up with search lists. In this case, they will only get some news that will appear on the screen. 
The results that come in meaningless search lists will not enable the tourists to access the website. Therefore, this means that they cannot further refine the text to boost the ranking and the lists. 
7. Increase Internal and External Links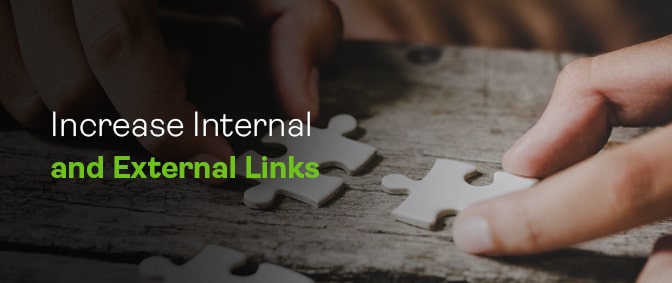 This rating is influenced by internal links and, even more, the external links from the other websites. Additionally, if you are looking for a way that you can use to increase links from the main body of articles on websites to the other websites. In most cases, those websites that rate for competitive other terms are always preferred. 
This one should be a support to rankings. However, even if this is the case, you need to note that your human traffic or tourists will arrive once again. Therefore, you only need to include these connections if they make sense in helping you get the right people to the site. 
8. Come Up with Alternative Tags for The Image Links 
All tags that are used for static images are used in the provision of information about image content to the people who come visiting.
Alternative tags used for photos are one of the things you need to understand very well even as you seek to make your search engine optimization business a success. 
9. Ranking Guarantees 
There is no guarantee for any specific rankings for specific phrases. We have no single way to guarantee a particular placement within any organic search results of any search engines we have around.
Dandelion marketing works well in optimizing a website with the view of making it as much appealing as possible to the search engines we have around with the use of only white hat tactics, which answers the question of what is the most important factor to consider while optimizing a search engine marketing campaign?
In ideal circumstances, dandelion marketing recommendations ensure that your site is easily spiderable and loaded with keyword-rich content enjoying quality inbound links. It also provides the much-needed and greater user experience and is analyzed and redefined based on its performance against the stated goals.
These are some of the methods we have proven over a given set of times to be effective search engine optimization for many clients. 
10. Time Frame 
It might take some time for the search engine to carry out an indexing process on a site and the rankings of the same site to change. For some of the search engines we have around, the lag might in some cases, work seeing the results might even take as long as six months. 
For the clients, this might be one of those times when they need to be patient and have some realistic expectations regarding the time frame involved in the organic search engine rankings we have around.
For a business looking to increase search engine prominence, they can meet that with optimization alone. 
To stay on the safe side, it is much safer and wiser to add the pay-per-click campaign to the marketing mix with the view of bridging the gap. Pay-per-click campaigns that include Google AdWords can be set up within just a matter of days and the results from them will be almost immediate. 
Conclusion 
What's the first step in the search engine optimisation process for your website? Well, you now have the answer. For a person looking at how to go about the first process of search engine optimization there, you have it. Below it, are other processes and essential information that you need to take note of that will also help you out in your search engine optimization and make your entire online business a success.
Read Also –